Tornadoes, ice storms, lightning, straight-line winds, and hail - we get all here in the Four States! Sign up and receive severe weather text alerts to get critical information in time to act.
Always stay in the know during times of severe weather. Sign up here to receive text messages sent straight to your phone before severe weather strikes.
You can also sign up for Severe Weather Alerts in the KIX 102.5 App.
Receive alerts for Tornado Watches, Tornado Warnings, Severe Thunderstorm Watches, Severe Thunderstorm Warnings, Flash Flood Warnings, Winter Storm Watches, and Winter Storm Warnings.
The following counties receive alerts: Jasper, Newton, McDonald, Lawrence, Barry, Barton, Vernon, Dade, Greene, Cherokee, Crawford, Neosho, Labette, Bourbon, Ottawa, Delaware, Craig, and Benton.
Download the KIX 102.5 app here, then follow these steps to make sure you are set up correctly.
1. On the home tab, select App Push Notifications.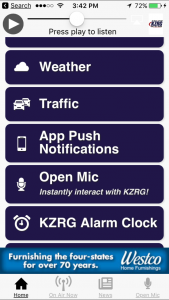 2. Make sure Contest and Breaking News Alerts are toggled on.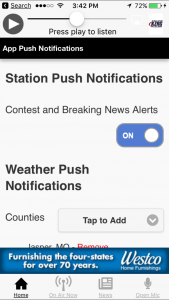 3. Select the county/counties for your alerts.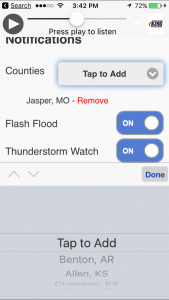 4. Turn on the specific weather alerts you want to receive.