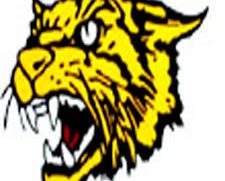 Voters in Diamond will be asked in April to approve a $3 million school bond issue, and allow the Diamond School District to transfer 40 cents of the school district's levy from debt service to operations. Diamond Superintendent Steve Hubbard tells News Talk KZRG what the $3 million in bonds would be used for.
"The primary projects that we have on that bond (are) a new roof for the high school.  We are looking to renovate our playground and make it a lot more kid-friendly."
Hubbard says they also want to buy new computers and replace the asphalt running track with a new surface.
The second question on the April 3 ballot regards the District's levy.  "A transfer of 40 cents from out debt service levy into our operating levy."
Hubbard says that increase for the operating levy would make more money available for salaries and benefits, books and activities. There's more information on the Diamond ballot issues in this link: https://docs.google.com/presentation/d/e/2PACX-1vShUay047-0yZOm6aq5KVN–3xq58vBX4ScR_uatcQ2z8OQMgprFYYNJnrQQebwbZSMY3QzPC3B_t24/pub?start=true&loop=true&delayms=5000#slide=id.gc6f972163_0_0