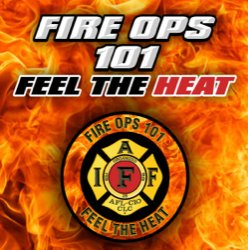 A group of elected officials, business leaders, and local media will be spending Saturday walking in shoes, or perhaps it's better to say, the boots of local firefighters. Jeremie Humphries with Joplin Professional Firefighters Local #59 tells NewsTalk KZRG about the program.
"It's actually called Fire Ops 101," Humphries says. " It's a program we've put together to do just that, give elected officials, decision makers in the community, a better understanding of what it is we do."
Participants will spend the day using equipment and protective gear going through real-life scenarios at the Joplin Public Safety Training Center. NewsTalk KZRG will be taking part, follow our Facebook page for photos and videos of the event.