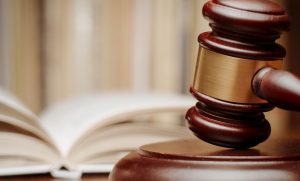 A woman once named an adoptive parent of the year in Oklahoma has been sentenced to four years in prison for abusing children she adopted.
50-year-old Deidre Matthews was sentenced Wednesday (10/4) in Delaware County District Court after pleading guilty to child abuse, neglect and endangerment after several similar charges against her were dismissed.
Matthews was accused of forcing one child to kill a pet kitten, handcuffing and placing another child in a dog cage, forcing children outside naked and keeping children home from school so injuries wouldn't be seen.
Matthews and her now-former husband, Jerry Matthews, were Oklahoma Department of Human Services Adoptive Parents of the Year for northeast Oklahoma in 2006.
The two were charged in 2014 and Jerry Matthews pleaded guilty to child neglect in 2016.