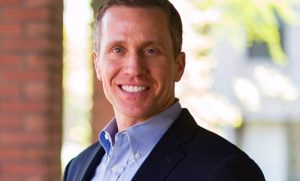 Missouri Governor Eric Greitens was busy with legislation Friday (6/30).  He signed a bill that makes it tougher to prove workplace and housing discrimination in court.  The legislation has been blasted by Democrats and groups such as the state NAACP.  But supporters say the measure will improve the legal climate for businesses in the state by cutting back on "frivolous lawsuits."
Greitens also cut more than $250 million in spending for the fiscal year that begins Saturday (7/1), including money for K-12 school buses, higher education and social services.
And the Governor says he will let a bill repealing a St. Louis minimum wage become law without his signature. That means St. Louis' $10-an-hour minimum wage that has been in place since early May will come to an end August 28 when new Missouri laws take effect. Greitens says he supports overturning the St. Louis wage. But he says he was frustrated lawmakers had failed to stop it before it took effect.