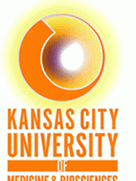 The Dean of Joplin's new medical school says things are on track to begin classes in July.  Dr. Paula Gregory, Dean of Kansas City University's College of Osteopathic Medicine in Joplin tells News Talk KZRG the college's teaching staff is in place.
"We have recruited fantastic, very accomplished educators to this area, who are very interested in working with the innovative curriculum that Kansas City University has."
Gregory says KCU's first class has 112 students so far, and they can accommodate 150.
KCU is located at the former temporary Mercy Hospital Joplin.  Gregory says that was meant to be a temporary building and some renovations have been necessary.  "Kansas City University has hired accomplished contractors and sub-contractors from the area, but they've made the building stable so that it should last for the next 100 plus years."
Gregory says staff will move into their building in late April with a ribbon-cutting scheduled for June 6th.